Care Plus - What is it?
Affordable Healthcare for your Computer
Contact us today to set up your computer healthcare program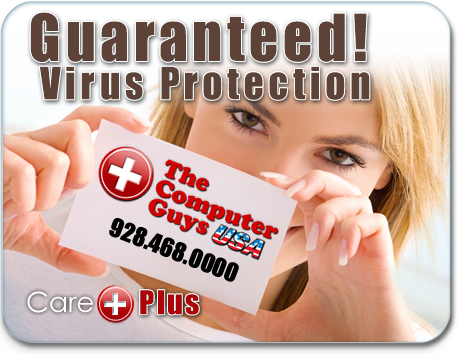 A Healthy Computer = A Happy Home.
Get the most from your computer with our CarePlus managed services plan. Just like with your personal health, you want to make sure your computers are running in peak condition. Your computer's health directly affects your up-time, efficiency, and sanity!
For a small monthly fee, you can put all your computer worries aside. The Computer Guys USA will be there to address any computer issue that comes up. We can either visit your home or connect remotely to diagnose and treat any issue.
Call now to sign up for CarePlus!
CarePlus Advantages:
No unpredictable costs – you simply pay a small monthly fee
Real-time service without waiting
Preventive maintenance to eliminate future problems
Dedicated, friendly staff to take care of your needs
Continual training and coaching to get the most from your system
Call now to sign up for CarePlus!